Hi worms,
So I read today's daily post (Catapult) and wanted to write a little short post on how fucking lazy I am right now (excuse my French). Pls enjoy (I mean you don't have to)(do whatever feels right)(okay this has gone too far- bye aha).
Right now I should be studying for my last final for my last class TOMORROW but bish why? I've been killing myself all semester to maintain my grades and make sure I get a 4.0 GPA, but I think it's in the bag, so here I am being a lazy asshole. I could really use a catapult to spring me forward a few hours to when I'm stressed af and studying my ass off. Or it could catapult me to 2 days from now, when the Spring semester is over- just so I can start the Summer semester 5 days afterwards? Or why not just catapult me to when I finish college and am finally a nurse? But then I would still be living at home- so how about I catapult myself to when my life is all settled and I have a place of my own and I work (lol why) and I live happily ever after?
That's sad af- I'm describing the life of a middle-aged fart. But wow goals I CAN DO BETTER!
What if I just catapulted back in time? HAHA HELL NO. Why would I want to go back just to do this all over again? I mean don't get me wrong, life was awesome as a kid, but middle school? Nah nah nah nice try, I'm not doing that ish ever again.
Could anyone else use a time machine catapult right about now? Let me know in the comments(: I'll just be over here, dreaming about my 50's and avoiding my impending doom of a final tomorrow, don't mind me.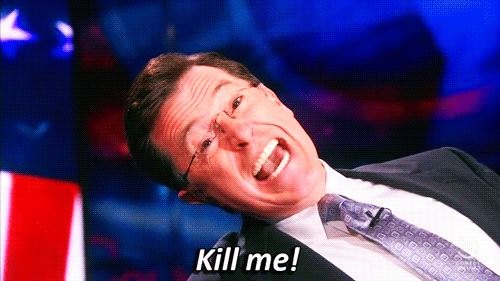 -Alli