Hey worms!
I'd like to point out that I just painted my nails, so I am going to be typing this post very carefully with wet nails, because why would I think that far ahead? (I'm so smart it hurts sometimes).
Anyways! Guys, I'm actually so excited for this post because it's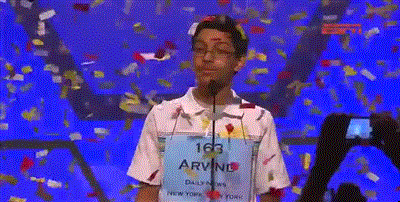 a colab! A motha freaking colab! My very first colab in fact, so it's going to be extra fire. Not to mention it's with one of the coolest gals ever, Jo from The Inquisitive Writer! The link provided goes directly to her post about school uniforms and I definitely recommend checking her out right after this!
So, let's get into why dress code should choke. (are we on an elevator because that escalated quickly)(I'll leave)
---
As I look back into my days of dress code  (bless college freedom), it's hard to tell where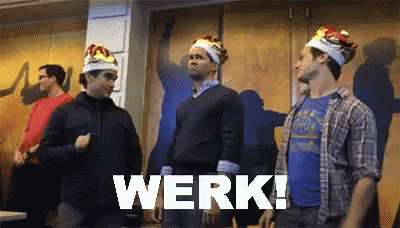 they even start. I mean I know for sure I did not have a dress code in elementary school because we all had very 'unique' senses of style back then. I mean my next-door neighbor boy could show up in all girl's clothes (that would break high school dress code- meaning spaghetti straps) and no one cared. I remember a girl wanted to wear just a bra in first grade, and so she did. Nothing was even said. To be fair, we were all kids at that point and no one knew how to dress.
May be that's why  dress code was so strict in middle school- because when we grow up and live our adult lives, wearing more than a bra is a nice thought. I mean could you imagine interviewing for an office job in just a skirt and bra? (I mean idk, maybe it's a strategy). However, this being said dress code quickly went from helping-kids-know-what to-wear-in-society to girls-cover-everything-or-else-you're-a-hoe-bag (which I DO NOT support).
It's ridiculous to think while young girls got sent home guidelines of how to dress properly, young boys get to give 0 fucks. I understand that, in general, girls have more clothing options- but why is that a bad thing? Believe it or not, if you wear spaghetti straps, you're not an instant slut- I know, insane. Yet, that's exactly what schools taught us. I legitimately was worried about wearing spaghetti straps in public after high school because school had engraved the idea that spaghetti straps meant you were purposely showing off your body- which is not true at all! And if you do want to show off your body, why is that so bad? No wonder so many girls have issues with their bodies nowadays- because school teaches them that their bodies are shameful!
The truth is that bodies are not something to be ashamed of– we all have bodies (hopefully not in your closet, because that would actually be a bad thing). I truly believe that dress codes have done more harm than help. If the real intention behind school dress codes was to help teach us how to dress in the real world- they have fucking failed their goal. With that in mind, I can only come up with one other reason for them to exist, which would be for the boys not to get distracted by the girls's bodies- and that's really fucked up. Is it worth slut-shaming and devaluing girls and their bodies just so that boys will be less distracted in class? Because last time I checked, middle school boys are already distracted af, and I don't see how they could get much worse. Plus, who hasn't seen a shoulder? Or legs? Like I said before, we all have bodies, so why would that be so distracting to other students?
---
Now, I'm going to end this post on a joke, because that's who I am.
Some other rules I remember from my middle school and high school dress codes:
no hats
all bottoms had to go pass your finger tips when arms are completely straight down your sides
no sleeves that were less than 2 fingers wide
crop tops are controversial (hope you don't get too noticed)
shoes could not have more that 8 shoelace holes (bye boots)
What Staff members thought if you violated these rules:
Hats: You're an instant gang member, super dangerous. You probably belong to 4 mafias, one of which you are the leader of. If we don't change this now, you'll get a grill tomorrow and a full sleeve of tattoos by 4:20 today- after you do some hard drugs with those mafia mutts.
Wearing Shorts: Girl, he's not that into you- who are you trying to impress? Ima bet by the age of 17 you'll be out selling your body on the streets to those hat-wearers. Legs mean sex. Plus, you're a bimbo- I am saving this child.
Thin Shirt Straps: Arms!? If legs meant prostitution, arms mean you're not even selling your body on the streets- you're free and asking for it. You know what they say, arms are the windows to your boobs. (that made no sense, but neither does dress code so it works)
Crop Tops: Do you have daddy issues? Because it shows. It all shows.
8 Hole Shoes: The more holes in your shoes = the more angsty you are. You're just waiting to pounce. Not to mention, those extra holes will make the boys get frisky thoughts- so we can't risk it.
---
Like I said before, that last bit was all a joke so I hope no one takes it to heart. If you have any dress code stories or any sort of input on them, I'd love to read about it in the comments! Don't forget to go check out Jo's post on her blog (linked at the top of the post)!
-Alli