Hey worms,
So this is my first time back on my blog from the insane month of June- where I posted every business day (minus 2 days, woops my bad)(professional blogger status is slipping)- and I've got to be honest, I wasn't looking forward to this post. I intended to make this post on the 30th of June (the last day of June) as sort of a 'good-bye' to everyday posting and how it all went down- the struggles and the successes, blah blah blah- but now you get it today, on the 3rd of July. So here it is, in all of it's glory.
---
Why didn't you post this on June 30th like you planned, you pleb? I haven't been home for the past couple of days, and I was without a computer, so put two and two together= no blogging. In some ways, I'm happy I got the break because, like I mentioned before, the month was a struggle. Turns out taking a full load of classes and posting everyday is not the easiest combo (it doesn't take a genius to figure that out)(but it does take a very ambitious and insane worm to actually do it). Most of the month I would be busy all day with classes and then write/post that day's blog post at midnight (making it confusing what day they were actually for)(but I was definitely dedicated, you can't say I wasn't dedicated lol). To nobody's surprise, that really started taking a toll on me- in fact, week 2 I already felt like I was fucked, and I'm surprised I actually went through with it.  Daily blogging is wild, so to all of those who do it: bless you, you blogging gods.
That being said, there was a lot of success! June was by far the best month for stats (which is what I wanted to achieve in the first place)! Still, I think the best part of the whole experience was to see all of your reactions and comments- just overall getting closer to you guys. I've never been so close to my followers, so that has made a real impact on me. All of you are so funny and incredibly sweet, and there would be absolutely no way this blog would still be going if I didn't have all you guys for motivation- so thank you! This blog has really expanded my horizons and I've gotten to talk to people I would've otherwise had no chance in the world to meet.  I must admit, when people say the cliché claim that 'kids these days spend too much time on technology that they never actually talk to people'- OH I get pissed (and quite defensive). I have a whole new respect for online relationships, and in general I have such a better idea of humanity. Before blogging, I thought all people sucked- blunt, but no joke. In other words, you guys have given me faith in humanity aha so good on you, changing a pessimist.
Now, unfortunately, I am going to go back to the struggles of the month because that's where I left the month- struggling. Like I mentioned before, this post was meant to be posted on the last day of June, and I'm actually quite sad that I didn't have the chance to post it. I feel guilty, like I let you guys down in a sense- even though I know you guys are the best and don't mind me being trash; after all, it is expected. However, I still feel a bit shit about it, because I let myself down at the very end. I try to not beat myself up over these things, but I must admit it doesn't come naturally. I am my own worst critic, and missing that post has bitten my ass. That being said, I haven't felt myself for the past couple of days, and I've been trying to go through each and every variable for a reason why this is the case, but I'm having a hard time finding one- which sucks.
Part of me wonders if it's just because it's Summer because I don't do well in the Summer(hey Lana, I got that Summer time sadness for real tho) . I tend to be less busy in the Summer, and I'm someone who has to stay busy to feel any kind of self-worth. Yet, this Summer I've been super busy, so that reason made little sense to me.
So then I thought of what I've been busy with- which is school. Usually during the Summer, I am busy with friends and scheduling literally every hour of the day so that I am preoccupied with someone or something (like I said, I'm someone who needs to busy). This Summer isn't like any other Summer, because I'm the only one of my friends that is taking a hefty Summer class load (minus maybe 1 friend). It seriously bugs me that so many people are finally in town after being away at school all year, and yet I don't get to see them because I am stuck in a damn chemistry class that I took in high school (it needs to be taken for transferring but why me).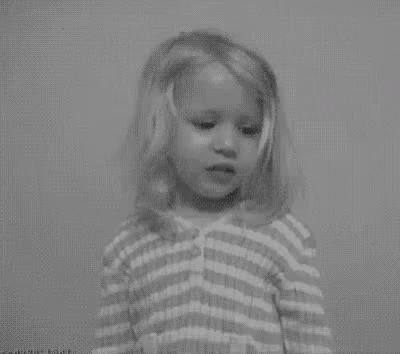 **Side note: My neighbor's kids just started screaming. Maybe that's why I've been out of it- aha no that's normal, fuck them. Screaming fetuses are the reason why kids disgust me.
Anyways, long story short, I'm a little bit of a scrambled mess right now- and the thing is I don't even know what I'm feeling. I'm not necessarily sad, or mad, or depressed, or any of that. I guess at the moment, the best word that could fit to this feeling would be unfulfilled– and like I said, I'm still trying to find a reason why. (13 reasons why, anybody?)(Anybody?)(No?)(It's chill)
So while I'm a trash heap, I find it hard to write blog posts that are uplifting or high-energy, because that's just not me at the moment- and for that, I am sorry. Not only to you guys, but to myself because I am fucking reaming myself right now (worst critic back at it)(better than ever- rip me). Also, if you've notice, I tend to combat feeling shitty with shitty jokes- so if you're new to my blog and you think my humor is already crap.. well it doesn't get better aha (what a wonderful start to my blog for those who are new- kill me).
Anyways, I plan to be posting quite a bit less this month- for my own wellbeing. For the month of July, I will be posting every Tuesday and Friday. That's twice a week, which is a little bit saddening coming from posting every business day, so I will occasionally post extra posts during the week (like this one, ayy what's good Monday bishes?). Also, this week I will be doing wrap up posts for June (aka June Favorites & Cool Things that Happened in June), so expect this week to have some extra posts!
---
This is one of the most honest posts, if not the most honest post (now that's a tongue twister), that I have written on this blog- ever. I feel a bit exposed at the moment, but in a way I feel relieved that you guys will understand my current mindset. Now I don't want you guys to be too worried about me, because that'll make it seem a lot worse than it actually is. Give me some time to bounce back and I'll be back and better than ever- trust me.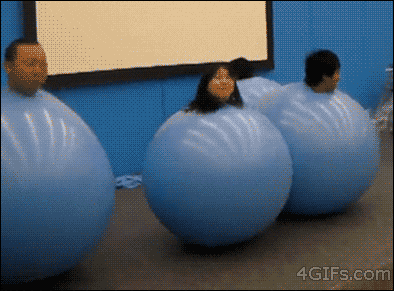 -Alli
**If this whole posting twice a week thing isn't enough for you, hit me up on Insta where I post everyday: @wormal.bish